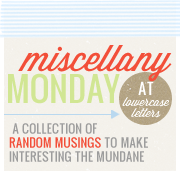 1) I've spent all weekend trying to get my mind around Friday's tragedy in Connecticut. The news has been filled with the names and faces of the victims, so much so that I've had to stop watching. It breaks my heart just thinking about all the victims and their families. That was the second thing to happen in the week that made me stop and think about how lucky we are and that we should appreciate every moment in life.
Tomorrow is a Blogger day of silence to remember the victims and I will be taking part.
2) James has been testing my patients today. I don't know if he's just tired or ready for the Christmas break but he has spent more time in Time Out today than he has in the past month put together.
3) This time tomorrow it will be Christmas Eve.. I'm so excited. I have a big family Christmas planned. I've purchased all the food and am raring to go.
4) Life is pretty quiet right now which I am grateful for but it means that I don't have a lot to blog about! Unless you want to hear about all of my new pregnancy symptoms!