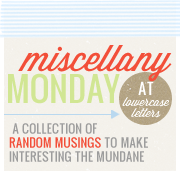 This afternoon I received some news that reminded me how short life is. How we should be grateful for everyday, every moment that we have. We should cherish the days that we get with our loved ones. We should embrace the messy houses and sticky finger prints that come with having young children.
Sometimes I forget this but today I got the biggest reminder. It has made me want to run up to every parent and beg them to hold their children closer tonight, spend an extra few minutes tucking them into bed and tell them an extra few times that they love them.
************
I've started knitting Peanuts very first blanket.
Tomorrow I have a doctors appointment. I am keeping my fingers crossed that he will agree to let me have an early scan at 8 weeks. I need peace of mind.
************
Last night, two tired, pregnant ladies snuggled under a quilt and nursed heartburn by watching Elf & Instagramming photos..
I think this film should be prescribed for every pregnancy aliment :)
************
This upcoming week is quite busy but next week James only has three days at Nursery and then he finishes for Christmas break. I am looking forward to slowing down and enjoying some time at home with my family. I am nowhere near ready for the big day but I am anxious for it to arrive. I want to start the New Year!
Happy Monday!