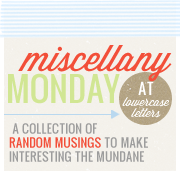 Anthony has taken James to Nursery this morning so I have a free morning. Well, I say a free morning but I have a tonne of laundry to finish and a whole house that desperately needs cleaning. Right now though I am watching a Christmas movie and trying to find my motivation.
************
I've mentioned here a few times that a couple of months ago I found my cousin on Facebook that no one has seen for 34 years. So far she has met, her Dad (my uncle) my Mum, Me and our Nan. Yesterday the whole family came together and she met everyone else, including her half brother and sister! It must have been so overwhelming for her but it was a brilliant day.
For the first time ever we had all the Grandchildren and the one Great Grandchild in the same room. This photo I will savor forever.
************
My sister was there with her husband. I looked at her in shock when I first saw her! It has been a couple of weeks since we've seen each other and her belly has really popped in that time. She is so happy and I know that they are going to make brilliant parents.
************
My other sister brought her new puppy.
She is so ugly that she is cute! The puppy, not my sister :)
************
James refused to wear his coat outside in the garden. Instead he wanted to wear my cardigan.. So I froze whilst he ran around looking like this..
It was a great day and being with my whole family really got me into the festive spirit.
************
Scotland and some of England has snow this morning. We have cold, frost & rain which I'm not a fan off.. Snow on the other hand, is my favorite. Hopefully it will head our way soon.
Have a good week!