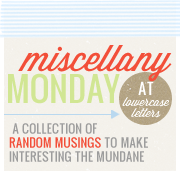 It hit me yesterday that it is only 36 days until Christmas. How can it only be just over a month away? I am not prepared and truth be told I've only purchased a few presents so far. I just feel like this year has gone so fast. I blinked and missed it..
This weekend I relished in the joys of staying at home. My plan had been to clean and organise, when in reality, I spent time with friends & family. I played with James and knitted. I walked the dog and cooked 6 pizza's on Saturday night for an impromptu sleepover with a friend and his children. For the first time we let James stay up late and agreed that he could sleep with the other kids on the Living Room floor.
He was the first one to pass out, filled up with Chocolate and Popcorn. Just before he fell asleep he said to me.. "Mum, I love the party"
************
I haven't seen my Sister for a few weeks. She's been busy with work and I've been busy with James. We spent a few hours today on Saturday morning, mostly talking about babies. She is now 24 weeks pregnant with her miracle little girl!
************
A mid morning visit to the park yesterday morning produced 4 happy children and some very cold fingers.. I think it's safe to say that winter is well and truly here.
Happy Monday!