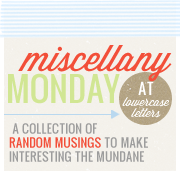 I am going to try and attempt to put lots of random thoughts into a coherent post. My brain seems to be very cluttered today. I have a million things going on at once and at the moment there does not seem to be enough hours in my day for me to complete everything. I go to bed at night exhausted with a to-do list that is still as long as my arm. I have decided to embrace the busy though. Normally I would freak out at being so behind in all my chores, the mountain of laundry that I have piled up, the photos that I need to edit and the writing that is left untouched but I figured that getting all wound up about it isn't going to help so I am going to do one thing at a time and if I don't get something completed that day, well then it will still be there tomorrow.
************
Today I met my cousin that I have never met before and got in contact with a couple of months ago. It was amazing. I was worried that it would be awkward and we wouldn't know what to say to each other but it was nothing like that. She is family and it felt like that straight away. I am looking forward to getting to know her better :)
************
This past Saturday was fireworks night. We had originally planned to go and watch them but then Anthony ended up having to go to the hospital so James and I were stuck at home. So instead we watched them from the front garden. It wasn't a great view but James thought it was brilliant.
************
Our nephews birthday party on Saturday was so much fun! I think having the party at a venue where they organise everything and all you have to do is bring the cake, saves so much stress! I'm going to keep them in mind for James' future parties.
James even got his own miniature version of the birthday cake in the form of a Gluten free Cupcake.
************
Megan over at
Mackey Madness
is hosting the Christmas Ornament Swap again this year. I heard about it last year but I was new to the blog world so didn't take part. This year though I am all signed up and cannot wait!
Here's how it works:
2) On Monday, November 26th, the partners will be announced!
3) Purchase an ornament for your partner (spending limit is $15).
4) Ship your ornament by December 5th.
5) There will be a link-up on December 17th so we can all show off our new ornaments!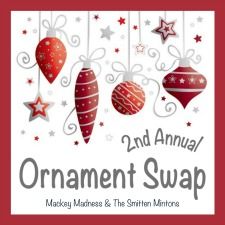 I love Christmas. I love link up's and I love connecting with other bloggers so I cannot wait for this!!
Okay.. The week is off to a crazy, hectic start.. I will embrace the busy. I will embrace the busy. I will embrace the busy.....