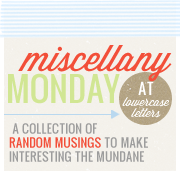 1 - This weekend was quiet & relaxing. We left the house once and that was on Saturday morning to visit family. Apart from that we battened down the hatches for the coldest weekend of the season so far. It was nice to not have to rush around. I complimented cleaning and cooking with knitting and reading.
2 - I love cooking but baking is my thing. The past few weeks I've made lots of cookies & cupcakes but this weekend I craved something that fitted the weather. Homemade soup it was! Potato, Onion & Cheese.
It was delicious!
3 - I decided to get the crafts out yesterday. I'm not one of those Mummy's that love to get the paints out but I know that James loves it and I needed to occupy him whilst I cleaned the toy cupboard out.
I then made the mistake of leaving him with the paints for five minutes on his own. I walked back into the room and the whole table and radiator was covered with paint splatter marks. That will teach me for leaving a three year old with paints!
4 - I have another Epilepsy Awareness Month post planned for tomorrow so come back to check it out and let me know what you think!
Happy Monday!