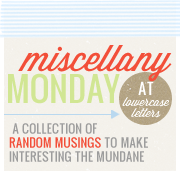 It's been a low key weekend.. We had no plans and nothing major occured.. Actually nothing minor occurred either. It was a pleasant and welcomed change.
This little guy is fascinated by picnics at the moment. If I let him eat every meal on a blanket in the Living room, then he would.
Yes.. He was dipping pears into his drink.
***************
We've got a massive garden. The top part near the house is sectioned off for the kids to play in.. The rest we are trying to turn into a vegetable patch.. This is what we have to work with..
From the bottom end of the garden, looking towards the house..

From where the kids play area ends, looking towards bottom of the garden.
We've already started planting things.. Well, James has. He loves planting seeds and watching them grow.

***************
He insists on stiring his own milkshake before bed..

***************
Now, I have guests about to turn up and a house that looks like a tornado swept through it.
Have a good week!