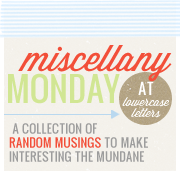 Over the past year I have really gotten into Photography.. I am self teaching and still have a long long way to go but it's something that I enjoy doing and apart from the initial cost of my camera it doesn't cost the earth. Back in January I purchased a new camera. It's an Olympus E-420 and I still don't know how to work half of the functions.. I am guilty of taking photos in Auto more often than I would like..
This weekend I decided to play around with it.. The torrential rain made a good back drop..
***************
Around four weeks ago I learnt how to play Poker.. Up until then I only knew how to play Snap or BlackJack! Now, Poker Nights are becoming a regular thing in my house.. We play just for fun and it's something that I can do at nights when I don't need to be Mummy..
Sparky likes to play too..
***************
My Mum took James to the park last week.. He is still talking about it now..
***************
I want this tattoo...
Anthony has said that I can have it for my birthday which is in 10 days! I think that I will have to have it done over a few sessions.. I am in love with it!
***************
We've had a lot of wood to burn in the garden.. Which means lots of nights spent like this..
My favorite kind of night!
Want to put random into words?? Go link up with
Carissa!