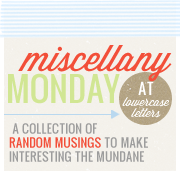 Last week ended full of promise.. I felt happy, I was with friends and family, my house was buzzing with activity and I had 2 positive pregnancy tests..
They were very faint lines but still, they were definate lines.
Friday morning I decided to do another test.. It was negative.
After speaking to my Mum, Sister and two friends I decided to leave it a few days and test again..
My Sister came round yesterday and sat with me whilst I done another test.. Negative..
I won't lie.. I was sad, I wanted to curl up in a ball and cry. After 5 years of trying for James and 5 miscarriages I had hoped that this time it would be easier for us. Apparently not.
I spent the rest of the day and yesterday evening wallowing in my own self pity and feeling sorry for myself..
This morning I've woken up.. I've gotten dressed, put make up on and done my hair. I've cleaned my house and I've decided that one day of wallowing is enough. I should be
grateful
for what I have got. I have a beautiful three year old little boy who is amazing. Some women that struggle with infertility don't even get that so I should be grateful and sending thanks for him.
I would love a house full of Children and Babies to snuggle but I guess if it doesn't happen then I am still one of the lucky people. I have felt the joy of a child growing inside of me. I have felt his kicks.. I have felt the warmth of a newborn snuggled in my arms. I have felt like my heart would burst with love.
I have a child that is amazing, healthy and full of life..
Today is not a day to wallow in self pity..
What are you grateful for today?