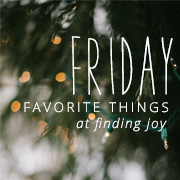 Friday Faves..
Little things I am grateful for this week.
Getting to spend each and every day with this one..


Being his Mummy is the best job that I've ever had.
Beautiful weather after days of rain..
Having this camera
so that I am able to capture
all the little moments..
Having friends
that will do stupid things..
just to cheer me up..
Buying new supplies
ready for James to start nursery..
And the fact he is so excited about it..
What were your favorite moments
from this week?