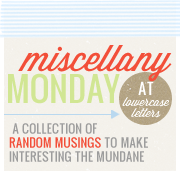 1) After spending 5 hours today at the computer, I think I've managed to salvage 'most' of my photos that I lost off my old laptop.. I even managed to gain a few that my sister had on her Picasa Album.. Some of me in labour, that I will not be sharing! And some beauties like this..
I sometimes forget how little he once was.. It makes me long for another baby so much.
After the stress of loosing all my photos and then getting most of them back again, I think the time has come for me to invest in an hard drive and starting backing up.
2) I recently started reading this...
I'm about half way through and so far, I'm loving it. Whether it's true or not, I don't know.. Personally I don't forsee any cheques flooding through my letterbox any time soon but who said wishful thinking ever hurt?
3) At the moment, my motivation keeps coming in waves.. I have all these great ideas like deep cleaning the whole of my house and then when it actually comes to doing it.. That's another story.. You should have seen my laundry pile this morning.. Actually, no you shouldn't have, it was far too embarassing.
4) On Thursday Evening we have a parents meeting at the school where James will be starting nursery in September.. The fact that we are going to meet with his teacher just reminds me how quickly he is growing up..
Feel like putting all your random thoughts into some kind of coherant post? Go link up with
Carissa
:)