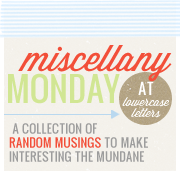 Remember a month ago I swapped my iPhone 3GS for a Blackberry Curve and how I couldn't decide if I liked it or not?? Well, the jury came in and today I purchased a new iPhone 4.. As I was setting it up today and re-downloading all my favorite apps I wondered how I had survived a whole month without my beloved iPhone.. I know it's just a phone but hey, little things please me!
The first app I downloaded was Instagram! Oh, how I've missed it.. My username is liane_b if anyone wants to add me.
***************
Another purchase I made today was this..
I've been reading
Kelle's blog
for the past 2.5 years and cannot wait to read her book. Apparently the shipping can take up to 3 weeks because it's coming from America.. I'm the most impatient person that I know! I want it to be here already.. :)
***************
May Photo A Day Challenge - Mum

Mum & Me on Mothers Day in March
***************
Tonight Anthony is out and James has just gone to bed so I'm going to snuggle on the sofa and catch up with some of my TV shows.. Peace & quiet for Mummy!